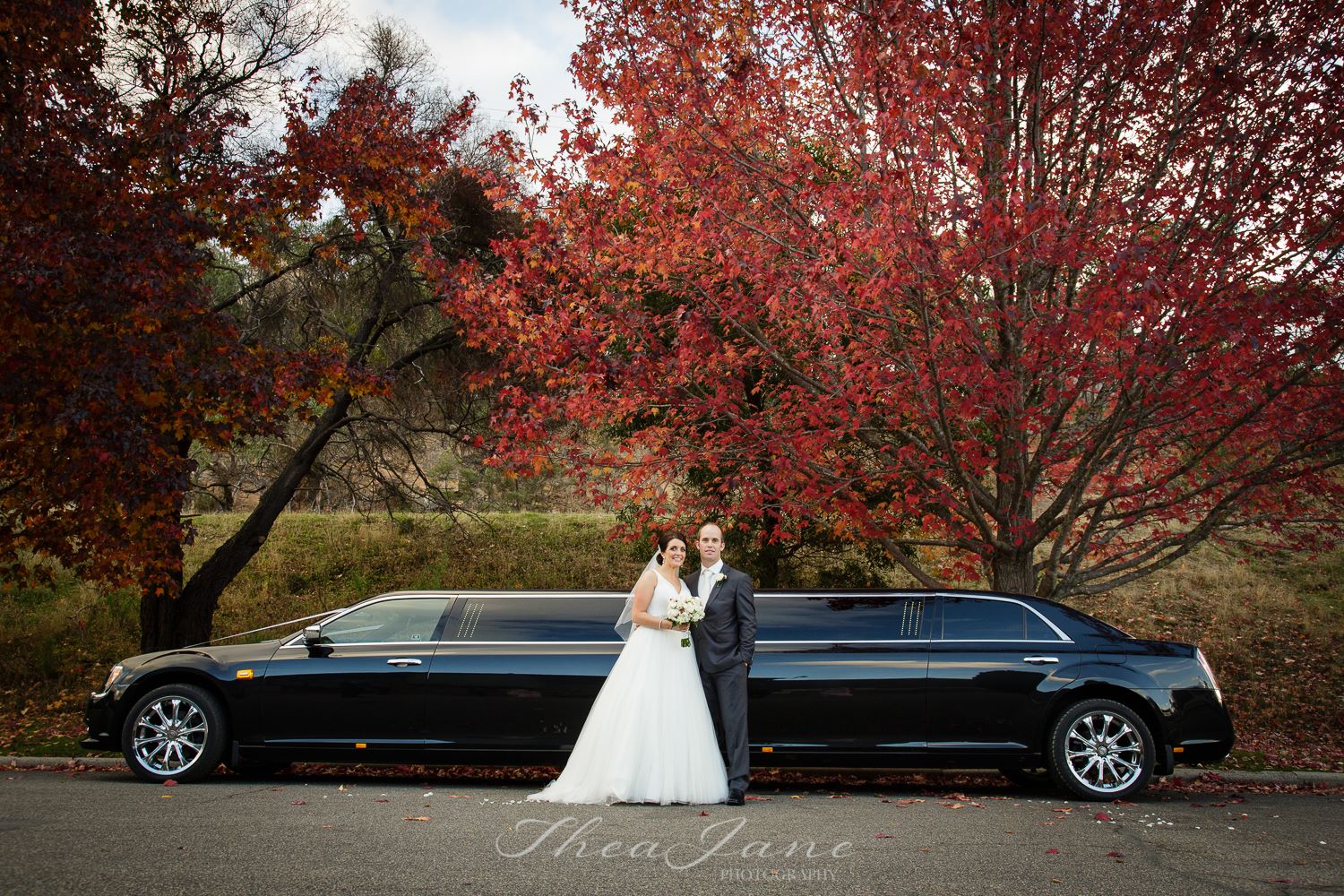 What we can do for your Wedding:
We have fantastic Wedding Packages available for your upcoming wedding.
Each package comprises a 3 hour hire (on Saturdays or Public Holidays), complimentary drinks, ribbons, in whichever late model Extreme Limousine you choose.
A suited, competent, friendly chauffeur and the best service we can offer you on the day!
2 hour Winter Wedding Hire packages are available June to August or at short, less than 3 days notice.
Of course if you need longer than 3 hours, all packages can be extended (best done at the time of booking) and tailored to suit your individual requirements.
A Bride & Groom transfer?: We can whisk you away after your reception to add that final touch of magic to your Special Day
Bendigo Wedding Package pricing
Echuca Moama Wedding Package pricing
Castlemaine Wedding Package pricing
Why Choose OzLimos for your wedding?:
More than 25 years experience providing Wedding transport services

Experience is important, we can provide many tips and ideas to make your day relaxed and special.

Please ask – We are really happy to help.

All packages can be tailored to suit your needs

Time will fly on your wedding day, so if you need extra time, we will help you to plan and pre-book extra time (at our reduced rates) to give you complete peace of mind.

Absolutely the latest model, best equipped limousines

With our latest model superstretch Extreme Limousines we provide 'the best available' in vehicles and service from any operator in Country Victoria, for your Wedding Day

Friendly, competent and helpful Chauffeurs

We assist the Bride with her dress in and out of the limousine, opening doors, with umbrellas in all our vehicles – if needed, as well as serving drinks to make your day go as planned without fuss or bother…

Range of payment options

Weddings can be expensive, to help, once you've paid the booking fee (to secure the vehicle for the date/time you want) we will accept payments, at any time, towards the cost of your wedding vehicle hire